Afrika Design Day (ADD) 2022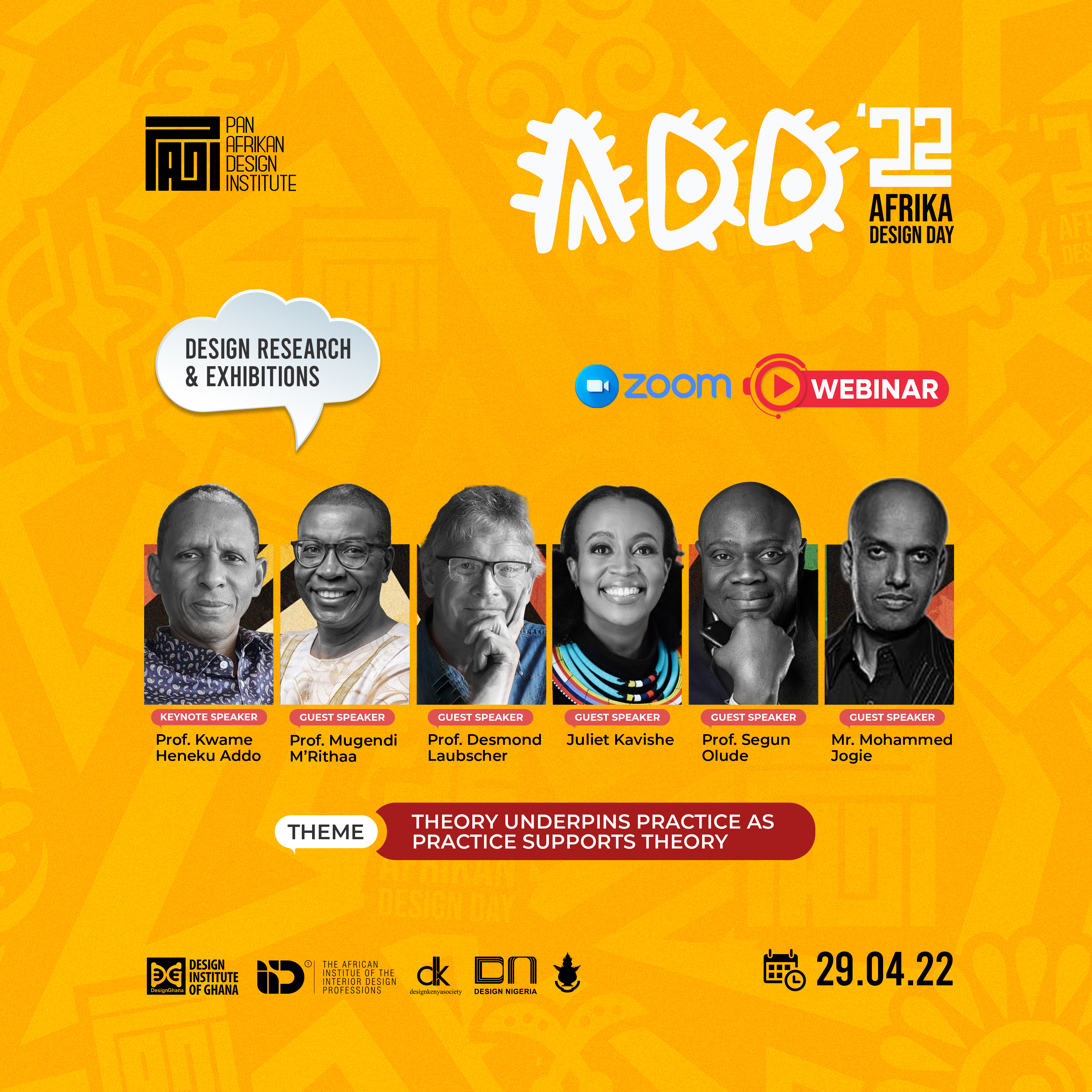 The PADI Afrika Design Day (ADD) 2022 seeks to turn the spotlight on African design practices and craftsmanship through the promotion of afrocentric design style and theory.
The 3 day celebration includes a virtual visit to Ntonsu and Bonwire where the focus will be on Adinkra symbols usage in craftwork and Kente respectively. The celebration will be climaxed with a webinar on DESIGN RESEARCH AND EXHIBITION themed 'Theory underpins practice as practice supports theory'.
All designers and art enthusiasts are entreated to seize the opportunity.
Watch the stream below:
https://www.youtube.com/watch?v=AT9hCVt2Ifw