Competition for logo design
COMPETITION FOR LOGO DESIGN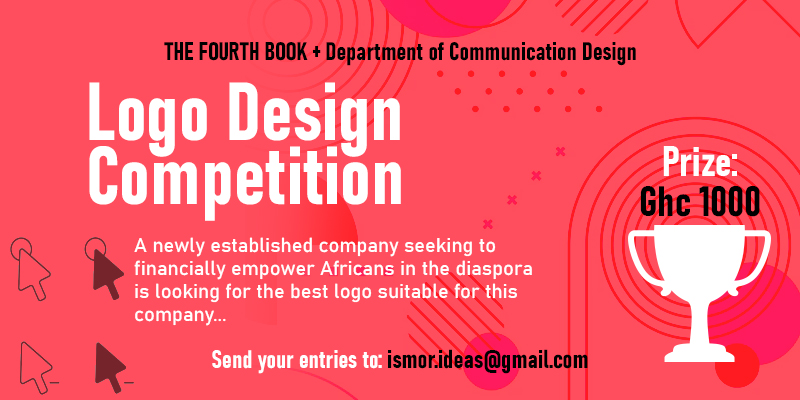 THE FOURTH BOOK in collaboration with the Department of Communication Design invites you to participate in a logo design contest.
DETAILS:
The newly established company seeking to financially empower Africans in the diaspora is looking for a creative logo for its business and brand.
Company name: THE FOURTH BOOK
Vision: FINANCIAL EMPOWERMENT TO THE DIASPORA AFRICAN.
Purpose: MONTHLY REWARD, GOOD ENOUGH TO VOLUNTARILY REPATRIATE A SINGLE AFRICAN EVERY MONTH IF THEY SO WISH.
Goal: REPATRIATE THE BRAIN DRAINED TO REFOCUS ON AFRICA.
EXTRA INSIGHTS TO AID IN THE DESIGN OF THE LOGO
The Fourth Book here refers to multitude, crowd and numbers The inspiration is about the fact that the fourth book of the Bible (the fourth book of Moses) is called NUMBERS. The project is all about a huge crowd of people coming together to achieve the unthinkable. However the intention is not to use the word NUMBERS so it doesn't sound like a cliché.
Note: The selected entry would be rewarded a Ghc 1000.
Deadline: Sunday, 30th April, 2023 by 5pm
Entries (Final Logo Design, with your full name, student number, contact number and email address) should be sent by email as a PDF file to: ismor.ideas@gmail.com
Contestants may contact 020 514 1551 for more information
Good luck to all contestants!