2023 Taiwan International Student Design Competition (TISDC)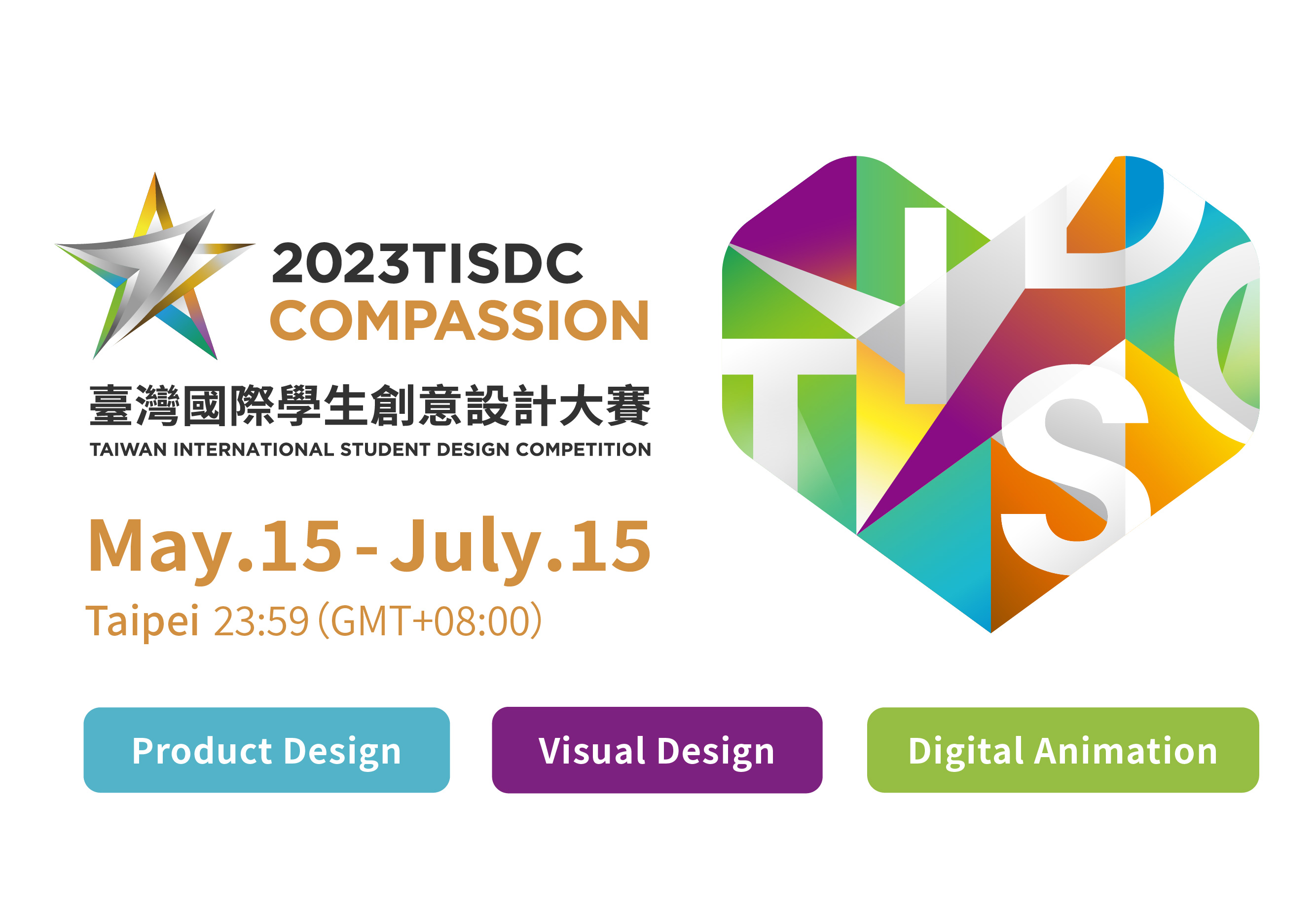 THE THEME OF 2023 TISDC IS 'COMPASSION' 
By the 2030 Sustainable Development Goals proposed by the United Nations in 2015, the theme "Compassion" expects students around the world to observe and care about their surroundings, show empathy and solicitude with their design thinking, and make the world a better place. 
ABOUT 2023 TISDC
Total prize money is up to US$120,000.
The largest student design competition in the world.
International design associations endorsed special prizes.
No registration or presentation fee is required.