Design Student Awarded First Prize of the Young Global Changers Recoupling Award in Berlin
Tue 26 Apr 2022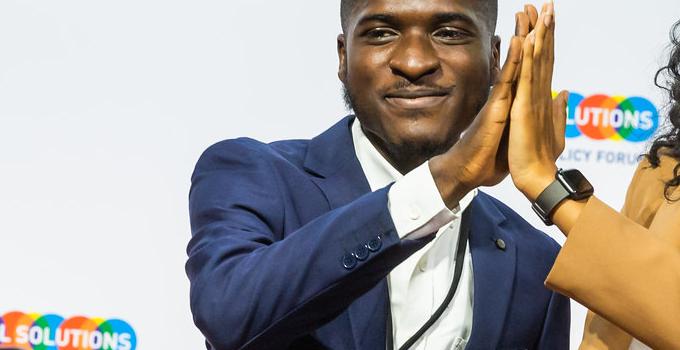 Mathias Charles Yabe, a final year student of the Department of Communication Design at Kwame Nkrumah University of Science and Technology has won the First Prize of the highly acclaimed 2022 Young Global Changers Recoupling Award. Mathias, who is the co-founder of the Ghana-based start-up, AkoFresh, received the first prize at the inaugural award ceremony on 29th of March 2022 during the Global Solutions Summit in Berlin, Germany.
The Young Global Changers Recoupling Awards is an initiative of the Global Solutions Initiative that seeks to recognize outstanding youth-led projects or initiatives that actively work towards aligning ("recoupling") economic or political activities with social and environmental needs. This year's Global Solutions Summit, which was a high level international gathering of influential global leaders, had speakers from all over the world including the United Nations Deputy Secretary-General Amina J. Mohammed, German Chancellor Olaf Scholz, Indonesian Vice Finance Minister Suahasil Nazara, and President of the UN Sustainable Development Solutions Network, Jeffrey Sachs.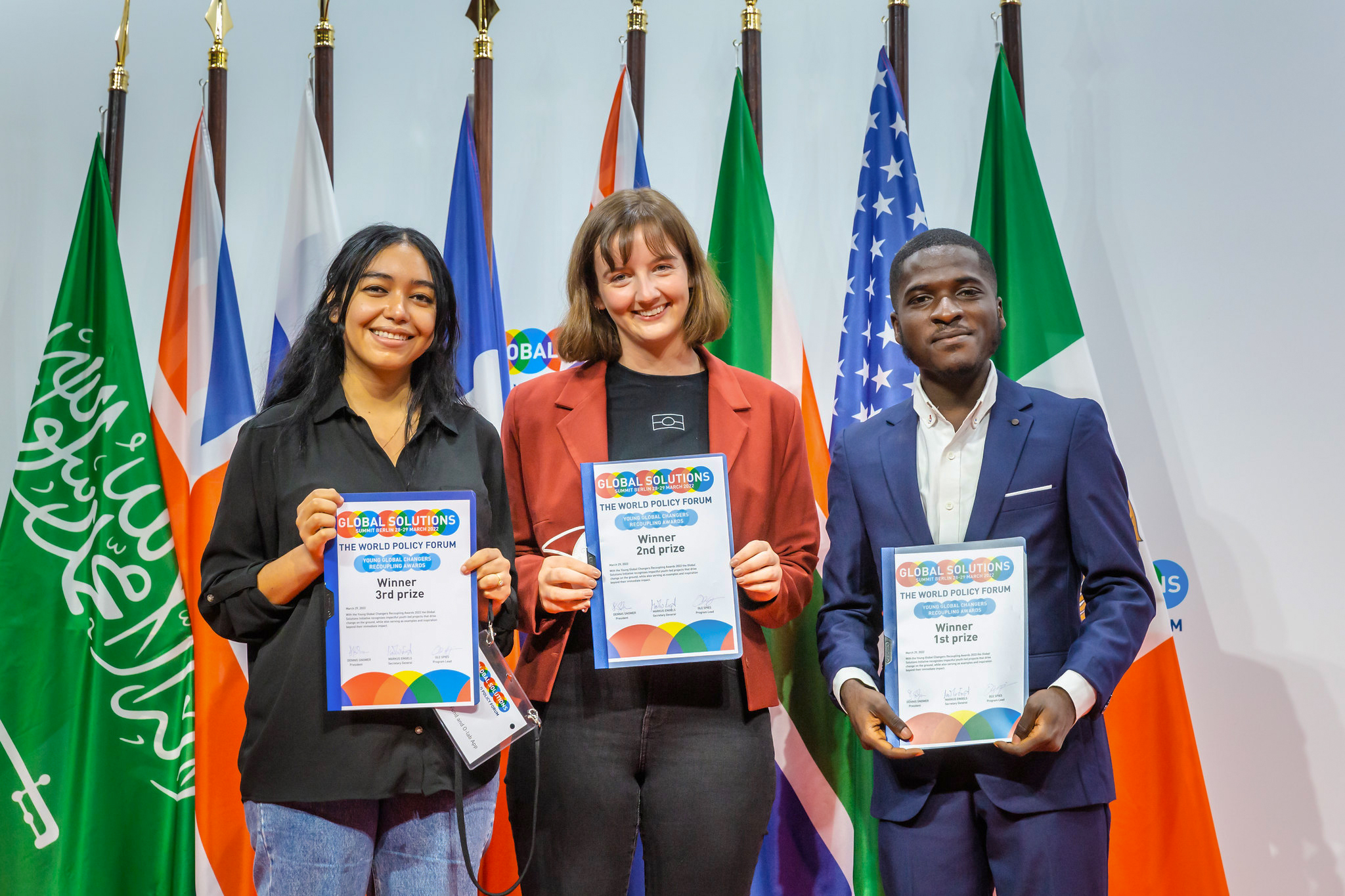 For this year's award, over 500 nominations were received globally but only 10 finalists were shortlisted and invited to the Global Solutions Summit 2022 in Berlin to present their projects to an international jury of business leaders and change makers. As a finalist, Mathias pitched his AkoFresh project and won overall grand prize of $5,000.
Mathias' project is a start-up that offers solar-powered cold storage preservation services to smallholder farmers to reduce post-harvest losses. The innovation extends the shelf life of perishable crops from 5 days to 21 days, helping farmers reduce post harvest losses by 50%. The AkoFresh start-up has a goal of helping increase income of smallholder farmers in deprived communities, especially tomatoes producing rural communities, improve food security and promote ecosystem resilience in local communities. His solution is currently being piloted with farmers in Akumadan and Afrancho communities in the Ashanti Region. Additional information on the activities of AkoFresh and its leadership team is available at www.akofresh.com
The AkoFresh start-up is a collaborative work of three globally-oriented student social entrepreneurs from three different continents, Mathias Yabe from Ghana (Co-Founder, Product Developer), Dhruvika Sosa from India (Co-Founder, Sustainability Strategist) and Arina Machine from Germany (Co-Founder, Crop Analyst and Corporate Affairs). The team is committed to using their talents and entrepreneurial skills to solve major societal and environmental challenges that threaten the livelihood of under-privileged and vulnerable groups. Hollie Suffield, Senior Manager of Partner Talent Programmes at Salesforce (Europe, the Middle East and Africa) and Prof. Nathaniel Boso, Dean of KNUST School of Business serve as faculty advisors to the team.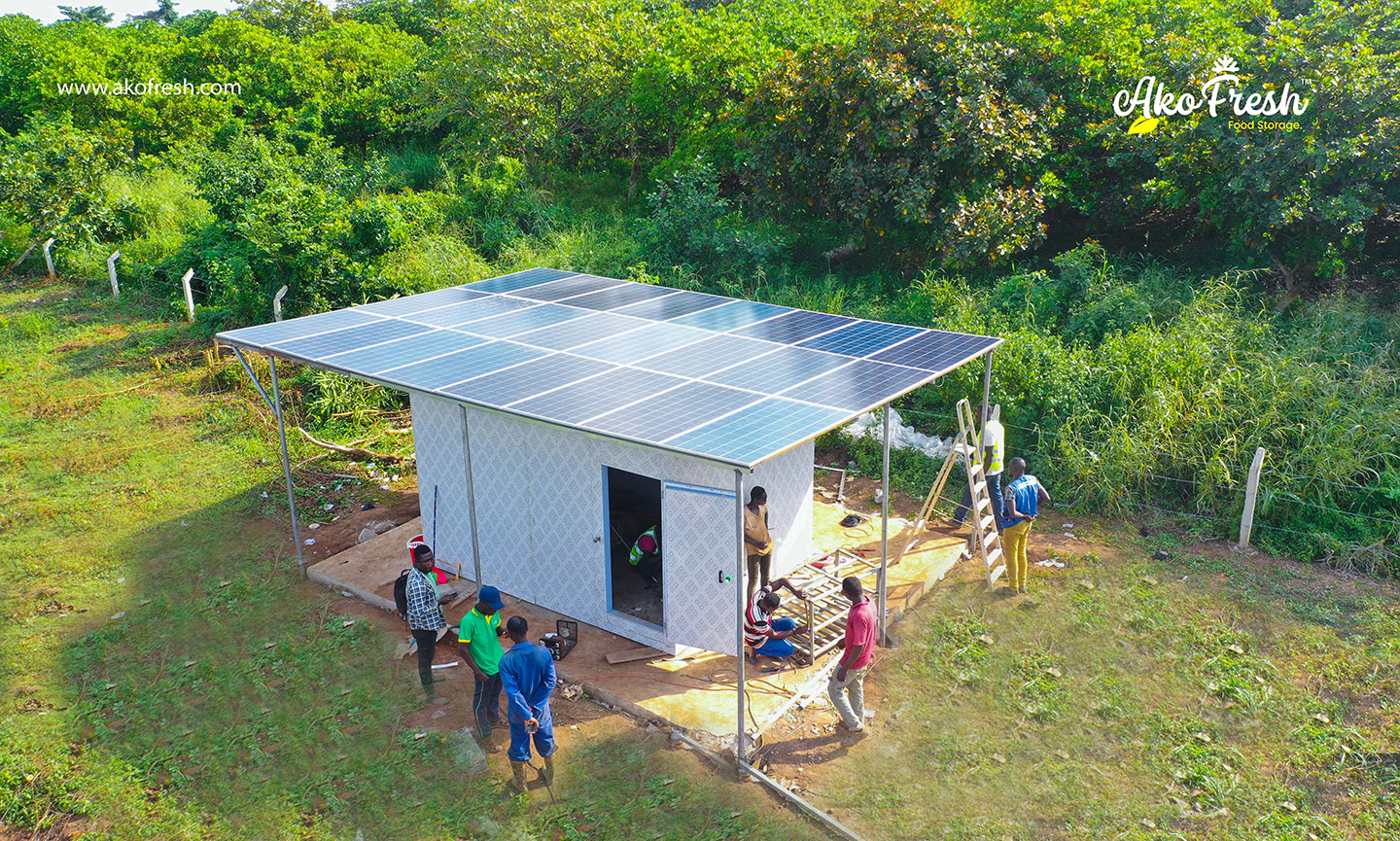 Mathias remarked that, "receiving the Grand Prize of the inaugural Young Global Changers Recoupling Award during the 2022 Global Solutions Summit in Berlin was very inspiring and reaffirmed my belief that some of our world's major problems can be addressed through Social Entrepreneurship and Innovation".
In 2021, Mathias was also selected as a winner and Top innovator in the Generation Restoration Youth Challenge by World Economic Forum, won the Fishbowl Challenge and Received the Community Prize from The Mills Fabrica at the TechStyle for Social Good International Competition.