DesignGhana hosts the PADI Afrika Design Week and Afrika Design Day 2022
Mon 9 May 2022 DesignGhana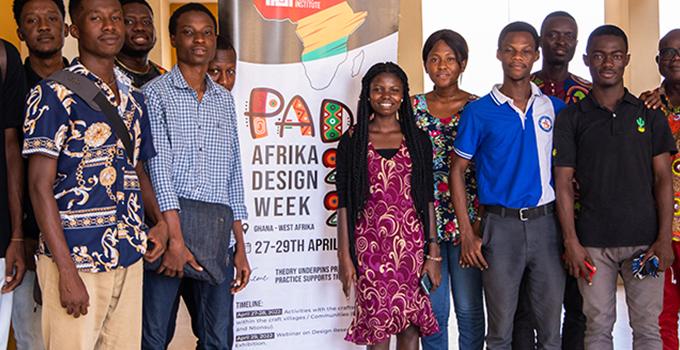 The PADI Afrika Design Week & Afrika Design Day 2022 (ADD' 22) sought to turn the spotlight on Afrikan design practices and craftsmanship through the promotion of Afro-centric design style and theory. The 3-day virtual event was hosted by the Department of Communication Design, KNUST from 27th-29th April, 2022. It included a virtual visit to Ntonsu and Bonwire where the focus was on Adinkra symbols usage in craftwork and Kente cloth respectively.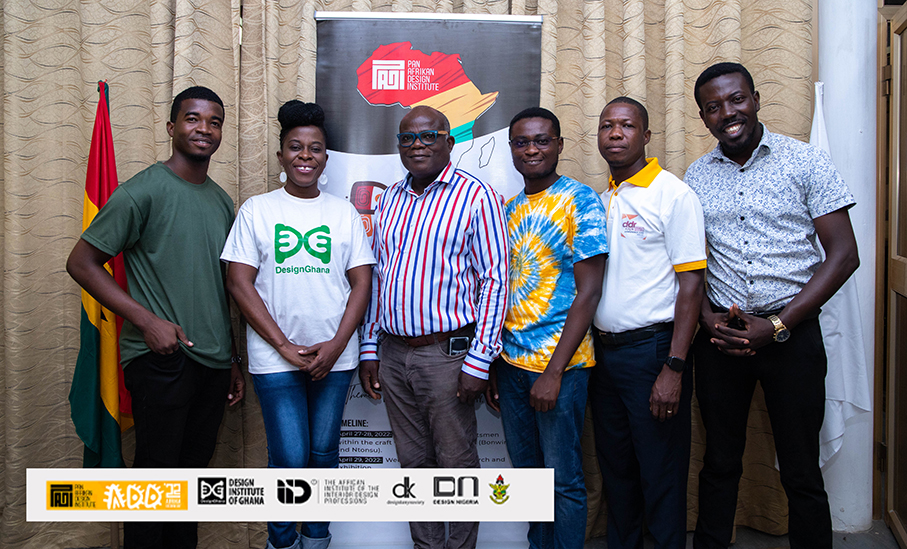 This was organized by Design Institute of Ghana (DesignGhana) in collaboration with the Pan Afrikan Design Institute (PADI). The President of DesignGhana in the person of Prof. (Dr.) Edward Appiah indicated the need for theory to underpin practice as practice supports theory toward designing sustainable design solutions in Afrika, hence the need for the ADD conference to foster development.
Since this was a virtual event, participation and attendance was open to all Art and Design enthusiasts especially of Afrikan descent including students, practitioners and educators. The event was successfully moderated by experienced design educators Prof. (Dr.) Eric Francis Eshun and Dr. Ralitsa Diana Debrah of the Department of Communication Design, KNUST.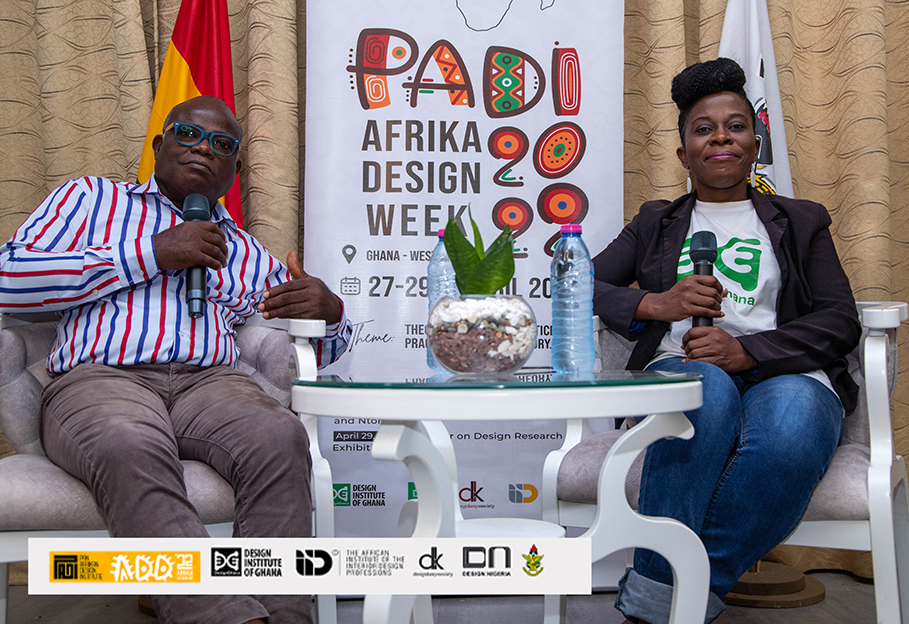 The celebration was climaxed with a design research and Exhibition webinar on the theme "Theory underpins practice as practice supports theory". Guest speakers for the event included; Prof. Mugendi M'Rithaa, Prof. Kwame Heneku Addo, Prof. Desmond Laubscher, Prof. Segun Olude, Mr. Felix Dartey, Mr. Mohammed Jogie and Juliet Kavishe.
DesignGhana expresses their appreciation to its Executives, Rev. Martin Adi-Dako, Head of Department Communication Design (DeCoDe), KNUST and members of staff, Faculty of Art (FOA), KNUST, KNUST E-learning Center and all participants. Special mention to DesignGhana partners: Design Kenya Society, Design Nigeria, and The African Institute of the Interior Design Professions.