GASA Donates Media Production Vests to the Department of Communication Design
Mon 15 May 2023 GASA News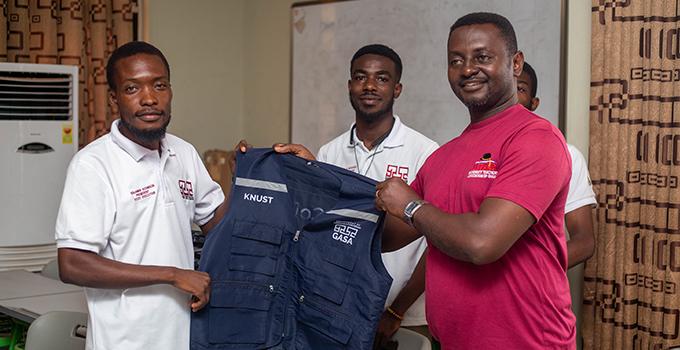 The Graphic Arts Students' Association recently donated 50 branded media production vests to the Department of Communication Design. The vests, which are emblazoned with the name of the department and the GASA logo, will be used by students in the department during studio practice and to help raise awareness of their studies and the work they do.  In attendance were some senior members of the department to receive the items on behalf of the Head of Department.
Speaking on behalf of the association, the president, Master Benjamin Koomson said that the media production vests will help students connect and engage professionally with academic projects and media production work. He further added that, "we believe that our support of media studio production is very important for the success and growth of students' academics and career. We want to ensure that our members are equipped with the necessary skills to handle the changes that are happening in the media landscape today. It is great to see students taking active roles in their education and raising awareness of their studies".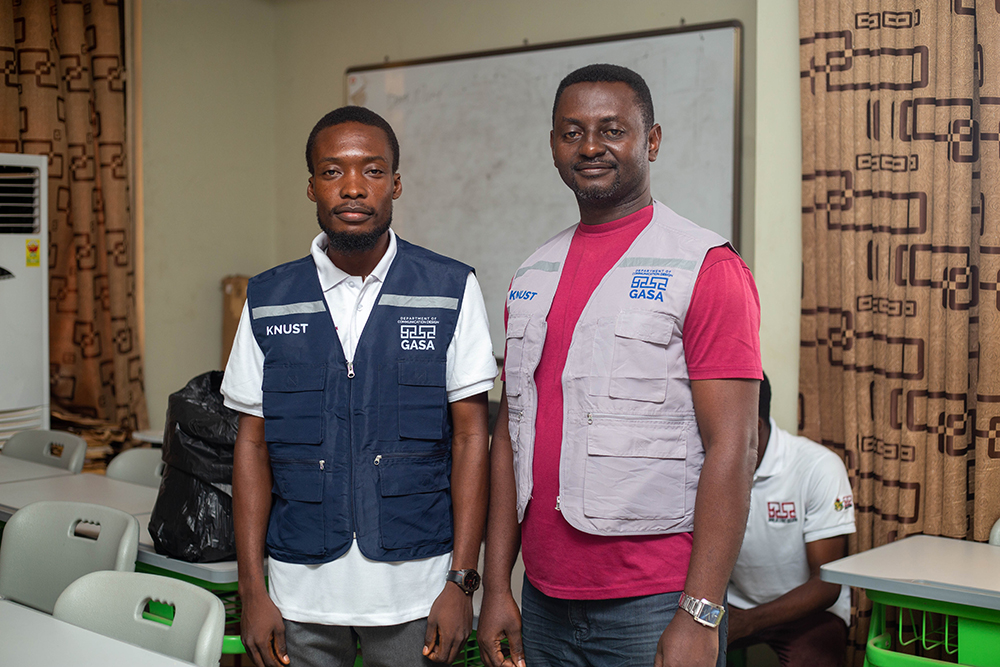 The patron of GASA, Mr. Anthony Kofi Badu also commented that the production vests will promote easy identification of students and help solve the inconveniences of production disruptions and security concerns during field productions on and off campus. However, students on filed productions are expected to carry along their students' Identity cards at all times. He also noted that students can put on the production vests for studio classes. In addition, he emphasized that in the near future, each student in the department would be issued one of the production vests for their academic work.
Dr. Kofi Amoako-Agyeman, a senior lecturer in Visual Communication Design said that, the production vests bring credibility and professionalism. He emphasized that a department should be known for what they do. The production vests will not just showcase the professionalism of the department but will also earn us credibility as a department.
Dr. Ginn Bonsu Assibey, the department examinations officer and lecturer congratulated the leadership of GASA for this initiative and admonished subsequent leaders to continue with such an initiative for the department to have more. He also admonished students to the take the best care of the items whiles using them.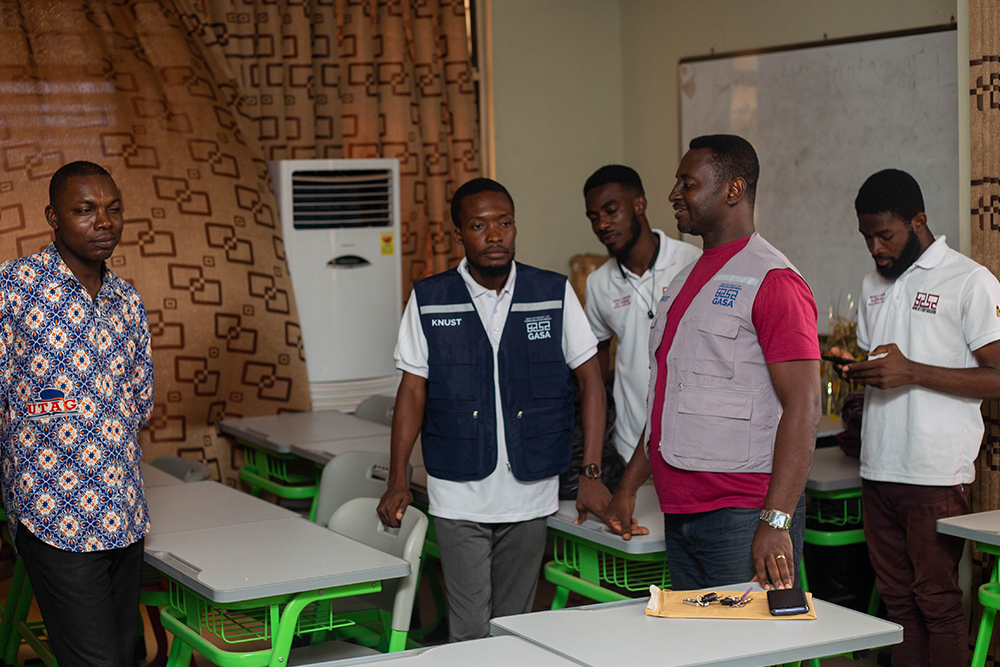 On behalf of the head of the department, the patron expressed appreciation to GASA for the donation and said that the production vests will help the department to promote its academic work as well as ensure that students receive the needed professional training with the resources available to them.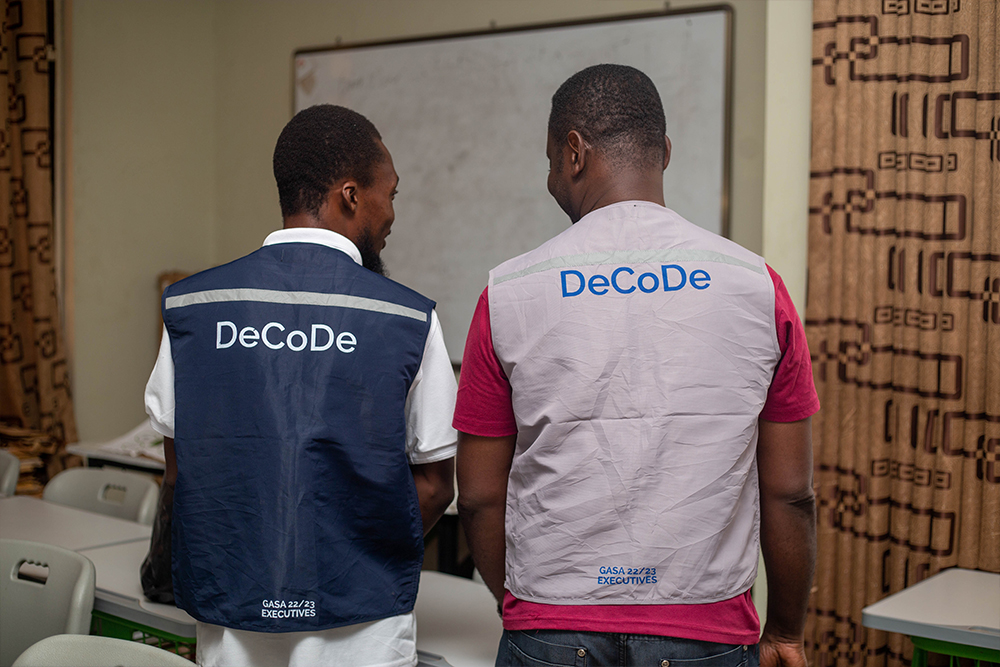 The provision of productions vests is part of GASA's ongoing project initiatives. The association seeks to promote more initiatives in the department in the coming years.
Source: GASA