New GASA Executives for the 2021/2022 Academic Year
Thu 14 Oct 2021 PRO, GASA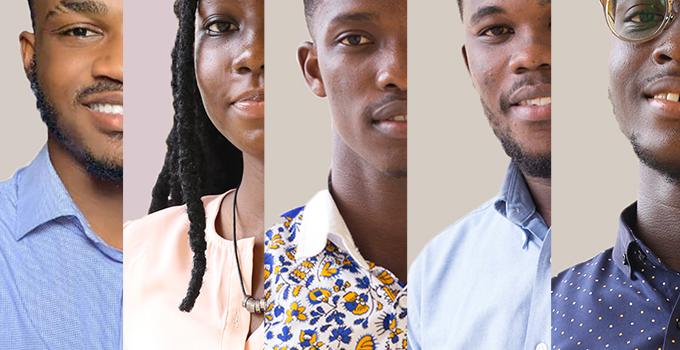 Indeed, the old order changeth, yielding place to new.
As the tenure of office led by Master Samuel Essel Acquah was approaching its end, the leadership vacancy that would be created had to be occupied by a fresh set of equally capable individuals who have the welfare of the Department at heart to take over as GASA executives.
In light of this, application forms were made available for interested persons to apply at the early phase of the second semester of the 2020/2021 academic year. Seven visionary individuals in the persons of Master Barthelomew Nyarko, Master Prince Fritz Neizer, Miss Ansah Asare Asiedua, Master Douglas Boaheng, Master Emmanuel Mensah Sarpong, Master Toby Kwame Anim and Miss Millicent Rockson vied for the portfolio for the office of the President, Vice President, Secretary, Financial Secretary, Organizer, Public Relations Officer and the Women's Commissioner respectively.
Before the elections however, the aspirants went through a vetting session organized by the outgoing executives on 1st June, 2021. These determined aspirants submitted themselves to be vetted to prove their eligibility for the positions they aspired to occupy. They sailed through rather successfully.
All these aspirants went unopposed to the surprise of many. Due to this, their victory in the elections was considered by all and sundry as a sure win but these aspirants didn't let complacency get the better of them but rather intensified their campaign in order to secure their victory. They left no stone unturned and their hard work eventually paid off as they won the favor of the majority during the department elections held on 11th June, 2021. They were voted in as the new GASA Executives.
A handing over and swearing in ceremony was organized on 9th August, 2021 to officially inaugurate the executives elect into office and to hand over the mantle of leadership to them.