Orientation held for Communication Design Freshmen
Tue 24 Sep 2019 Michael Baah, GASA P. R. O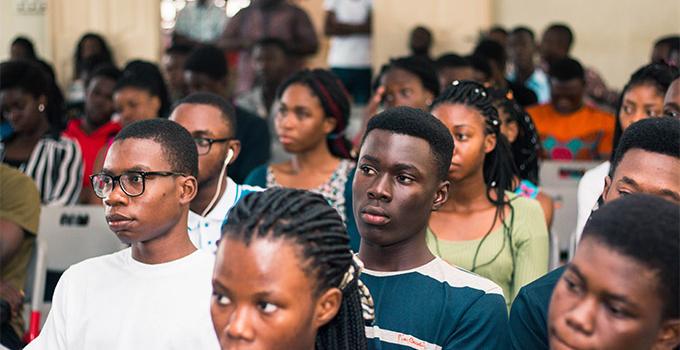 The Department of Communication Design (DeCoDe), KNUST on Thursday, 19th September, 2019 held an orientation for all freshmen of the department in the K. K. Adarkwa building - Faculty of Art. The orientation program was held to equip all the fresh students with the pre-requisite information needed to help them begin their academic pursuit and social life in the department and the faculty as a whole.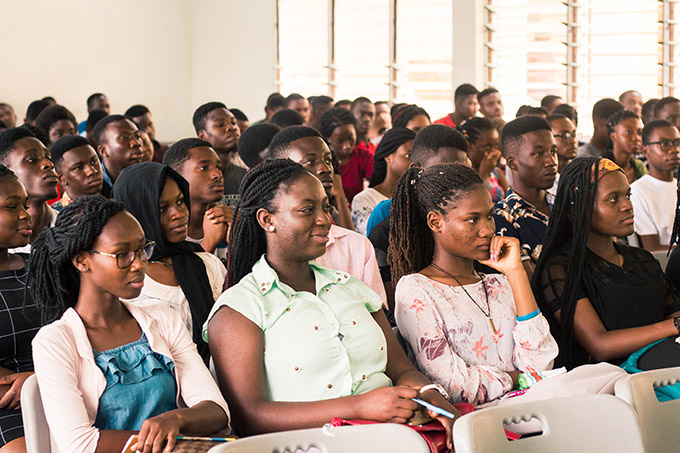 ​In attendance were the Dean of the Faculty of Art, Dr. kari-kacha seid'ou, Ms. Susana Asamoah (Registrar, FoA), College and Faculty Exam Officers, Teaching and Technical Staff of the department, National Service Personnel assigned to the department to support teaching and learning and Student Executives as various levels of administration.
The Head of Department, Dr. Eric Francis Eshun, welcomed the freshmen as well as staff members and other students present and spoke extensively about the department's programmes which is aimed at achieving excellence in teaching, learning and research in the area of graphic arts and multimedia applications. He noted some of the career pathways the course has to offer upon successful completion and encouraged all freshmen to put in their best in their academic pursuits by striving to maintain the high standards which they achieved to earn a place in the department as junior members.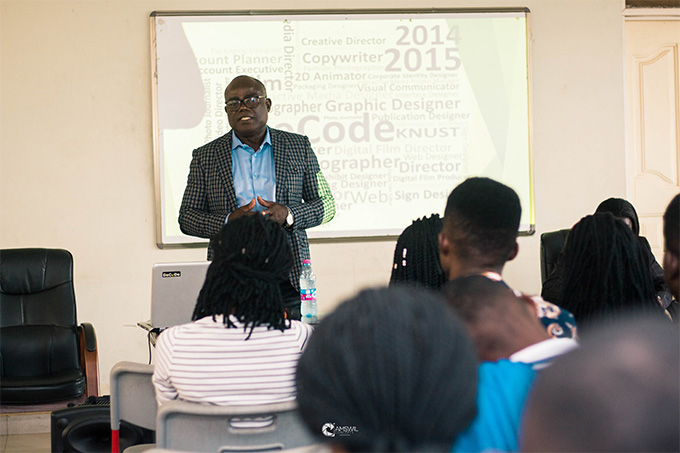 The Dean also congratulated the freshmen and urged them to seek creative collaborations with students in other departments in the faculty, Taking turns, other members of staff also congratulated the freshmen and advised them to observe the rules and regulation of the University and to pay close attention to the Students' Guide and Code of Conduct to ensure they don't fall foul of University regulations. Other issues raised bothered on examinations, improper dressing, time management, the use of department facilities among others. The freshmen were also informed of Counselling services available to them in the faculty should the need arise.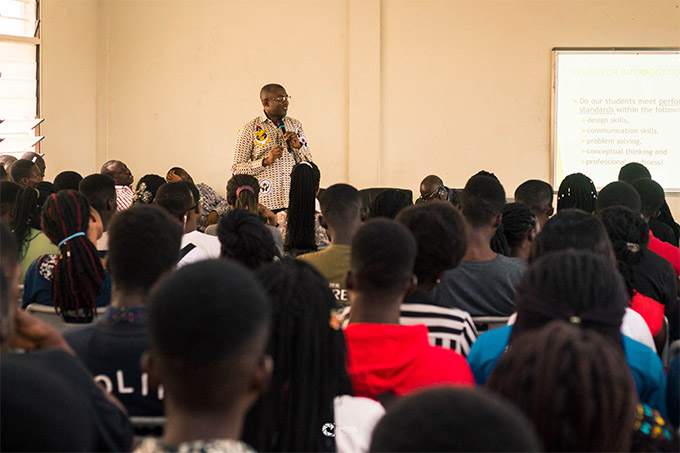 The 2019-2020 executives of the department and the Faculty of Art were introduced to the freshmen as the voice of students at the department and faculty level respectively. The GASA President, Emile Anthony Divine and Faculty of Art President, Ebenezer Hene also took turns to address the freshmen. Students were given the opportunity to ask questions, which were duly answered by head of department and staff present. The event came to a close after which the freshmen were refreshed.
Visit our Gallery to see more images from the Freshers Orientation
------------------------------------------------------------------------------------------------------------------------------------------------------------------------------------------------------------------
Follow us on: Instagram @decode_knust