Team TECHONYX, KNUST Emerges 3rd at DI-HACK 2021
Mon 10 Jan 2022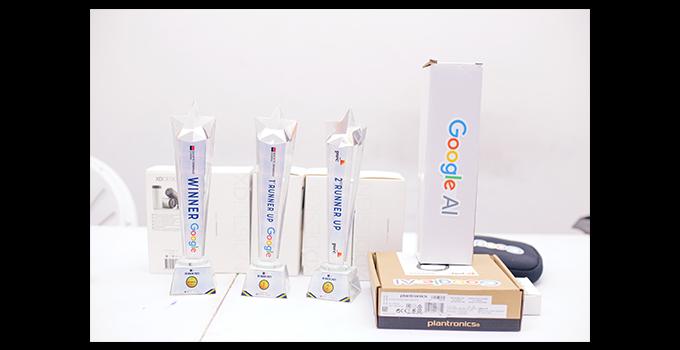 At the first edition of Inclusive Tech Group's Disability Inclusive Hackathon (DI-HACK) 2021, which took place from the 1st to the 3rd of December 2021 at the Accra Digital Centre, a student from the Department of Communication collaborated with other students to create tech solutions. This competitive event witnessed the showcase of disability-driven tech solutions from seven groups. The theme of the Hackathon focused on how to increase the capacity of people with disabilities and integrate them into the digital world.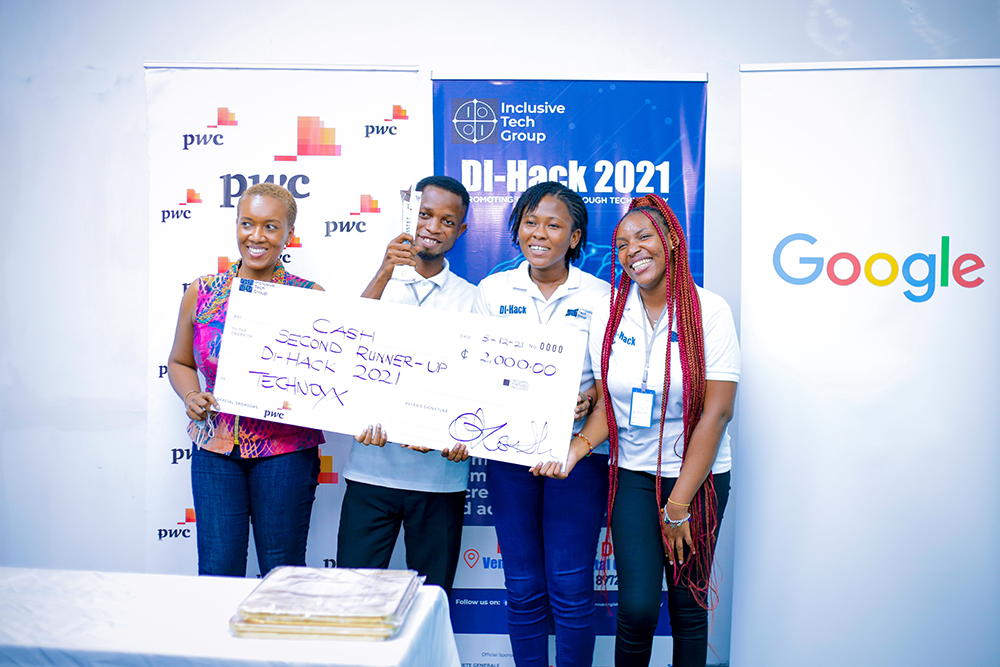 Representing Team TECHONYX, Ms. Rosemary Agboso, KNUST, Ms. Petra Adjei of the Department of Communication Design, KNUST and Mr. Kwesi Amoanoo of Takoradi Technical University placed third in this first edition of Inclusive Tech Group's Disability Inclusive Hackathon (DI-HACK) and received a cash prize of Ghc 2,000, a plaque, as well as a certificates of participation.
The Team developed the web application to aid deaf persons to have effective in-person communication between themselves and persons who are not deaf without necessarily using sign language or depending on an interpreter. The SHII App has five features embedded in it which are made available on the home page as soon as user logs into the app. These are Text-to-speech, speech-to-text, learn sign language, Emergency and Write on board features. The Text-to-speech and Speech-to-Text coverts text and speech alternatively. The learn sign language feature provides people with videos that will help users learn sign language since it is the basic language of deaf people. The Emergency button is to help any user alert people whenever they are stranded by sending an SMS which includes the person's location. The write on board feature also allows anyone to write freely on the board which can even be in different languages.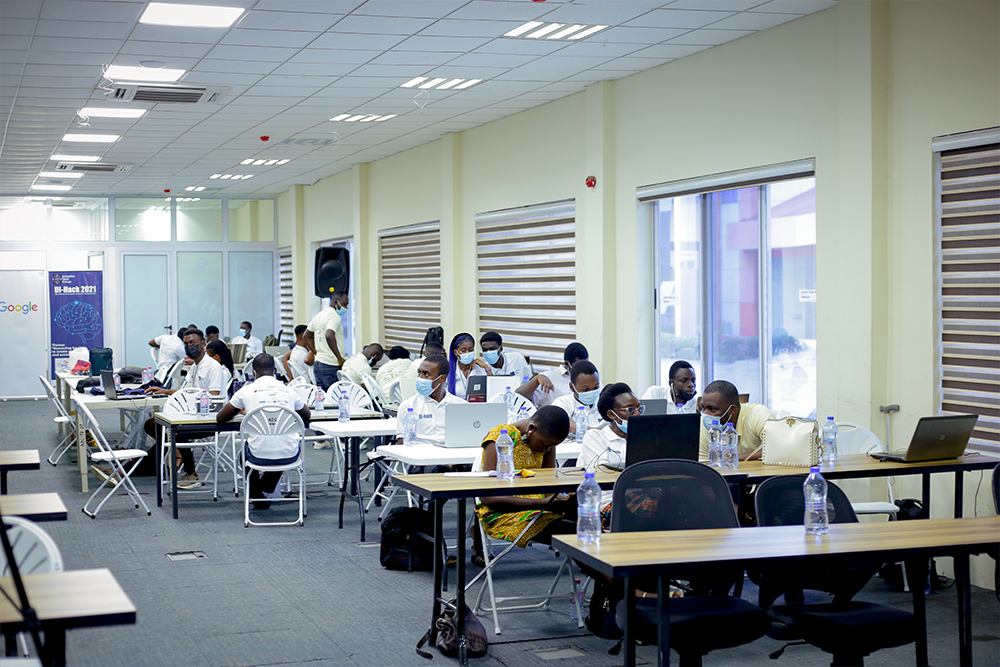 At the end of the event, Team ADVOTECH was crowned the winner of the Maiden Edition of DI-HACK 2021′, with Team ORACLE coming in second.
Dr. Ralitsa Diana Debrah, Lecturer at the Department of Communication Design, KNUST and a Technology and Innovation specialist for ITG, will provide mentorship and training support to the team in order for the team's web application to assist deaf people to be launched.
Sponsors of the event included Google (Platinum sponsor), Societe Generale Ghana (Platinum sponsor), PwC Ghana (Gold sponsor) and the National Communications Authority (Gold sponsor) and partnered by Accra Digital Centre, GHOne TV, edFam company limited, UMaT Business Hub, Cheaperlines Coldstore, Chicken, Pizza Inn and TEK TV, KNUST.
Congratulations to all winners!