UITS organizes workshop for website content managers
Wed 5 Feb 2020 DeCoDe Media
Website content managers of colleges, faculties, departments and units have benefitted from a workshop and training organized by the University Information Technology Services (UITS) of KNUST at the IDL Computer Lab. This event was held on Wednesday, 5th to Friday, 7th February, 2020 at 9:00am to 12:30pm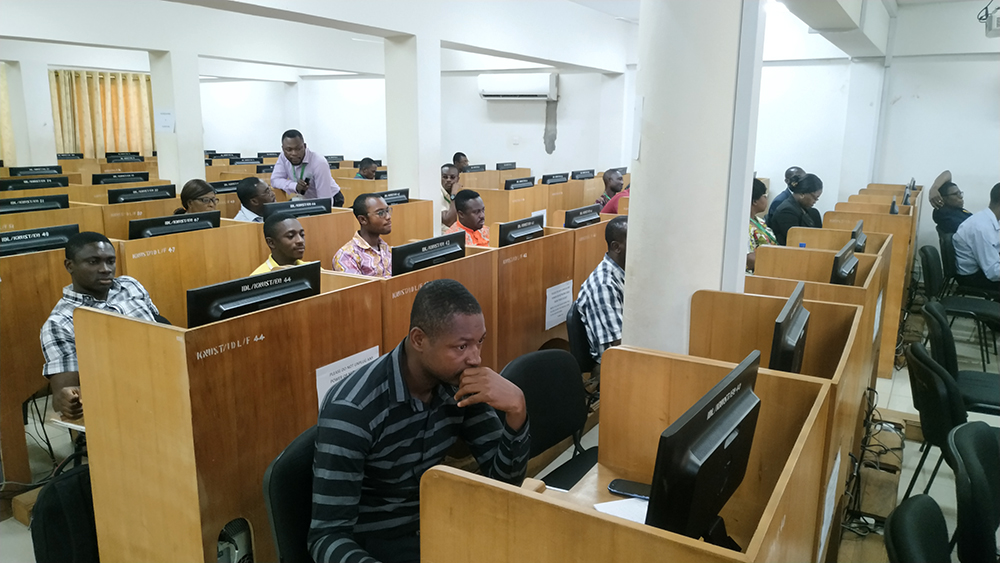 Participants were taken through the Drupal Content Management System (CMS), best practices in content management, ensuring security of the CMS and also a hands-on practical session to upload, update and manage content on their respective websites.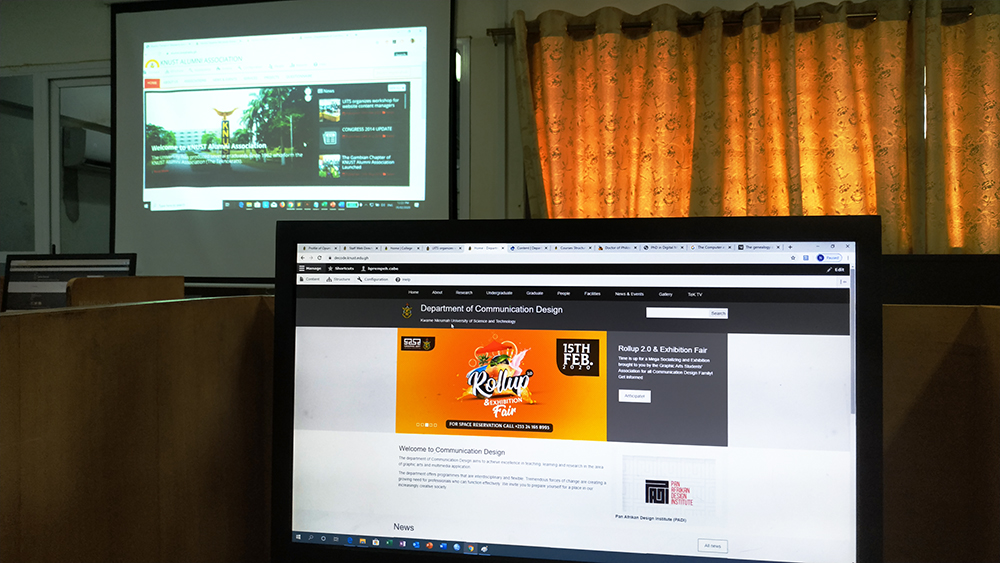 Mr. Francis Osae Agyei, Director for the University Information Technology Services (UITS), welcomed all participants and introduced the purpose of the training. He noted among other things the need for those entrusted with the management of the websites for various units in the University to be vigilant and security conscious. Web content managers were charged not to share their credentials with any persons. They were admonished to take their work as web content managers seriously to better increase visibility of their units and the University as a whole.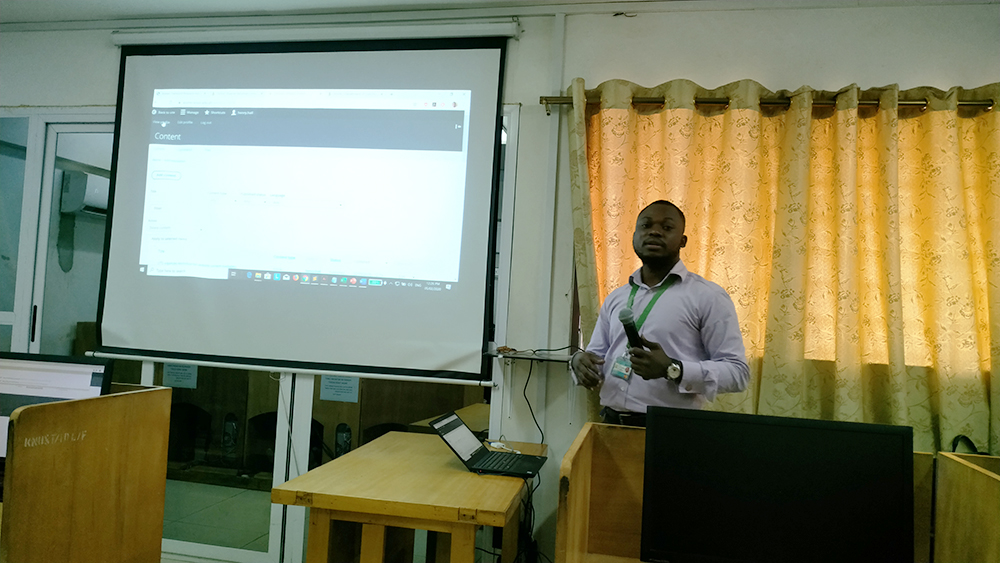 Facilitating the training workshop, Mr. Henry Hall, Senior ICT Assistant at the UITS led the participants to setup account accounts, create, edit and publish pages on their various sites. Mr. Hall was supported by staff and National Service Persons attached the UITS. Questions and concerns raised during the training session was duly resolved.
Participants from the Faculty of Art and the Department of Communication Design Website Manager was present to learn from the experts to better manage their websites.